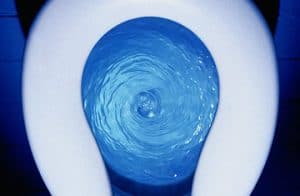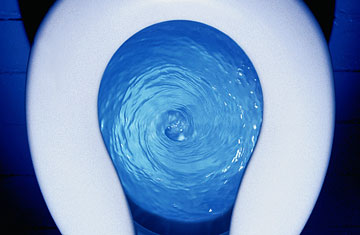 Toilets are made of three main parts. They were used a long time ago almost the same way they're used nowadays in the modern age.
However, we made toilets automated, for example, flushing toilet water with a press of a button. But how much water is actually necessary to flush your toilet?
If you are using too much water, your water bill will increase. Make sure you aren't lacking water during the flushing your toilet. If you do, your toilet won't be flushed properly.
There are many things that should be considered. While toilets work on the same principle, they differ from model to model most of the time.
Why Does Water Level Matter When Flushing a Toilet
Other than static parts, water is also very beneficial to our toilet. Without water, we won't be possible to flush our toilets.
Without flushing our toilets on regular basis, we wouldn't be able to dispose of our waste.
The way toilet work, and parts it consists of have a role in water level. However, if not, there's a simple way to explain it.
If you pour a cup of water into the toilet bowl, you will notice that nothing happens. However, if you pour a gallon of water in the toilet bowl, you will notice the same motion. It's the same motion of the toilet bowl release valve.It happens when the toilet is actually flushed.
That means that if you don't have at least a gallon of water, your toilet won't be able to flush properly. If your toilet water tank is lacking in water, it's not enough to open the toilet bowl release valve.
How Much Water to Flush a Toilet
There is a very common question; how much water to flush a toilet is actually necessary?
It's something that might help you decrease your water bill. However, it might also save you from having problems with your toilet.
Earlier, I have mentioned that toilets work on the same principle. But they differ from model to model most of the time. We are still able to approximately know one thing. That is how much water is necessary for every toilet out there.
More than 47% of water use happens in the bathroom, especially using the toilet. So it's the right place to cut your water bill if that's your main purpose.
Most of the toilets use approximately around 1.5 gallons of water for each toilet flush. Modern toilet water tanks have the ability for the user to adjust the water capacity of each flush. While for some users it's more or less than 1.5 gallons of water, 1.5 is probably the average number.
If you are unaware of being able to have a role in deciding how much water does your toilet uses, it's now time to find that out.
How to Change the Level of Toilet Tank Water
Did you ever think about the way toilet uses water for each flush? If you have ever tried to save some money by cutting the bills down, did you start with water bill?
With each toilet flush, you are able to save some water. We all use the toilet on daily basis, and we can easily say that we depend on the toilet. Therefore, savings can be surprising for some people. Especially if you have a large family.
Locate The Mechanism
All modern toilet water tanks come with the simple standard mechanism inside it. However, they all now have one simple option. You are able to adjust the water level rod which decided how much water is there going to be in the tank.
Find Level Setting
There are usually 3 or 4 different water level settings. Setting it up right could save you from trouble or from the excessive waste of water.
To change the level of toilet tank water, you should lift up the top of the water tank. Don't feel overwhelmed when you see the mechanism inside.
Find The Moving Level Rod
Simply locate the moving part.It regulates how much water is going to be filled in the water tank before it's released. If you are having a hard time finding the right part, feel free to flush a toilet. Mechanism of the water tank isn't complicated and is simple to understand once you see it work.
Re-attach The Level Rod To Available Space
The water capacity leveler will most likely have a few spaces where you can attach it. The higher you attach the water capacity rod, the more water you will have in your water tank and vice versa.
If you decide to put the water level to the lowest setting, here's what to do. Make sure to test if it's enough of water for your toilet bowl to flush. You don't want to flush twice until the human waste is disposed of.
You can watch below video for better understanding on how to adjust the flush water level on a modern toilet system
Things to Avoid When Adjusting The Water Level
There are a few things you should avoid when adjusting the water level of your toilet water tank.
Don't Use Unreliable Techniques
When there wasn't option to adjust the water level in your toilet water tank, it was different. People have used different techniques to manipulate the water level. One of the most common old techniques was this. To waste less water through your toilet water tank was to place a brick inside the water tank.
Brick would take the space and less water would be used to fill until the water level rod reaches its top.
Don't Try Changing The Mechanism Settings
Something you shouldn't definitely do is to try and mess with the water level rod. When I say try and mess with it, I mean in a bad way. Don't try to manipulate the mechanism. Creating your own extensions or removing any parts is dangerous. That could end up in disaster.
Conclusion
The water tank is a simple yet very efficient part of our toilet that we depend on a daily basis. However, wasting too much water isn't a good solution.
I hope that you know how much water approximately is necessary. I would also recommend you to give setting a different water level a try. And see if you could save some money on your water bill.
However, don't test the limits, and be careful when dealing with water tank mechanism.
How much water do you spend monthly for flushing your toilet?